TED Hair factory: one of the biggest hair factories in China
TED Hair factory is one of the biggest wholesale hair factories in China. If you are looking for a reliable hair supplier, this will be the address you can not miss.  Here, we will explain why you should choose this  factory. 
1.Description of TED Hair factory
 With 13 years of experience in supplying and exporting high quality virgin hair and other hair products to vendors, distributors, and stylists in both domestic and foreign markets, TED Hair factory is known as the biggest renowned wholesale hair manufacturers in China. You can visit their office at Room 1501 , B2,Grand Millennium Plaza (Lower Block), 181 Queen's Road Central, Hong Kong or their warehouse system around the world. 
2.TED Hair factory's mission
The mission of TED Hair is to bring the highest quality hair products to every buyer. The company believes that quality is the key to define success.  In addition, this company would like to exchange the culture of different regions through the hair. This factory has been working tirelessly to realize this mission. 
3.Products and Services provided by TED Hair factory
3.1. Products of TED Hair factory
TED Hair is a perfect partner for every buyer because of their guaranteed quality of products and reliable services, specifically: 
– Main products: Their main offers include human hair weave, hair extensions, wig, Brazilian hair, Peruvian hair.
– Other products: Indian hair, Malaysian hair, European hair, Mongolian hair, full lace wig, and lace closure.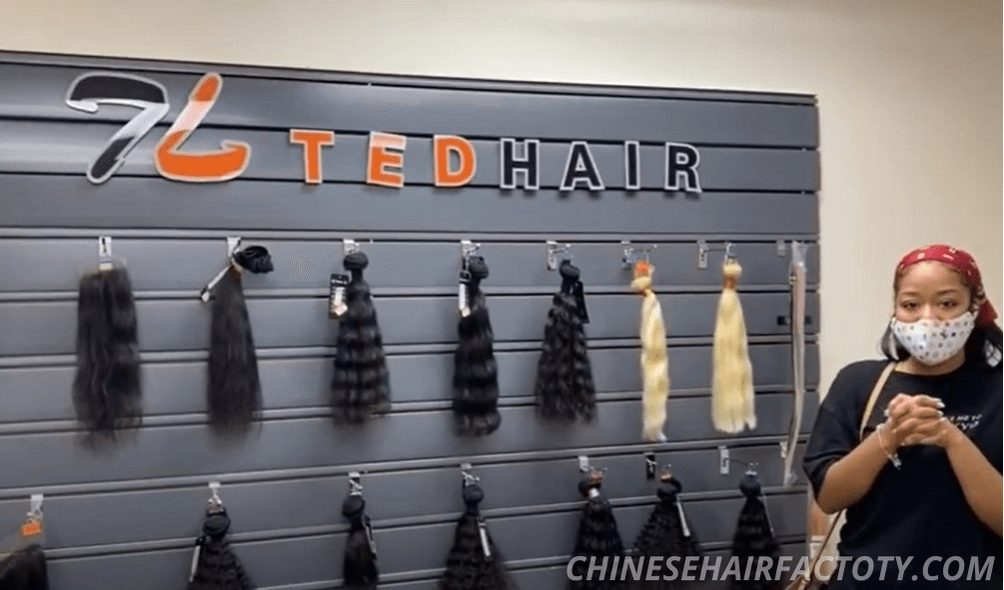 Partners can be completely satisfied with TED's hair supply due to their thorough hair process which contains 8 steps, namely selecting high quality source of hair, thickness arranging, washing, drying, hackling, trimming and sorting, quality controlling, and  considering usage details. 
3.2.
Services of
TED Hair factory
TED Hair provides excellent services for many types of partners such as wholesalers, salon owners, store owners, online sellers, and stylists. 
4.Development of TED Hair factory
Over years, TED Hair has grown stronger in both physical scale, e-commerce and human resource: 
HR development: TED Hair factory

has had more than 500 people view management, more than 50 R&D staff, and more than 50 QC staff.   
Physical scale development: The warehouse system has been available in many places in the world, including

Atlanta, New Jersey, Miami, Los Angeles, Chicago, Houston, New York, and Virginia.

Not only operating in traditional business method-direct selling.

E-commerce development: This factory also joins many e-commerce platforms such as Alibaba, Aliexpress, Taobao, Tmall, and so on. 
5.Main markets of TED Hair factory
With the warehouse system located in many places in the world, the market for TED Hair factory is really potential, especially America. Hair products can be shipped from their factory in China or any warehouse in the US to partners.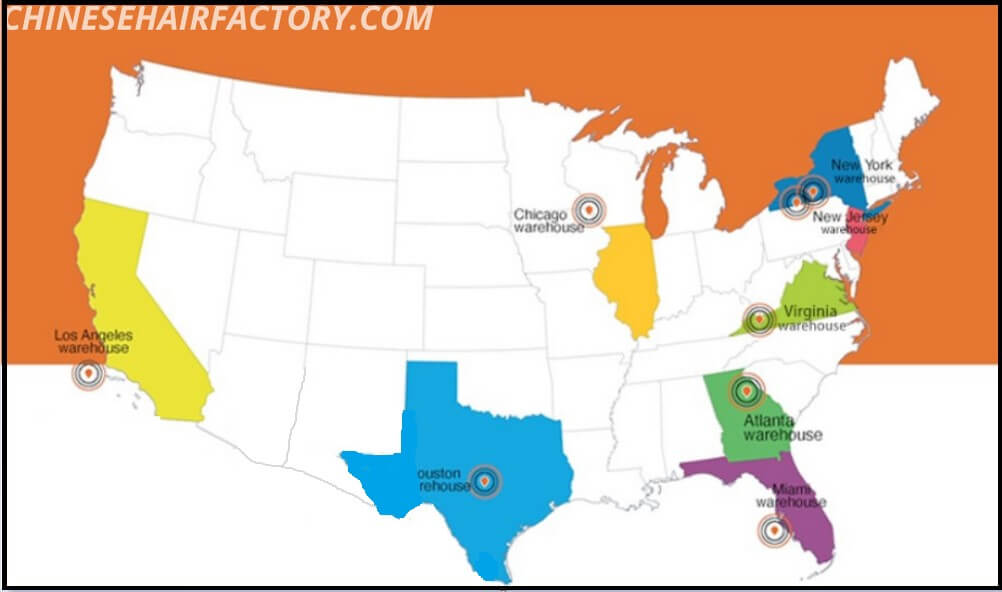 6.Review from partners
TED Hair factory received a rain of praises about its amazing products. By appearing on e-commerce platforms, this company is graded with a very high score, almost 5 stars for their trustworthiness. TED Hair's partners shared that they were really impressed by the enthusiasm and thoroughness of the factory. That the satisfaction comes from many places proved the truth that TED Hair can meet every requirement of buyers. And that's why you can not ignore this factory.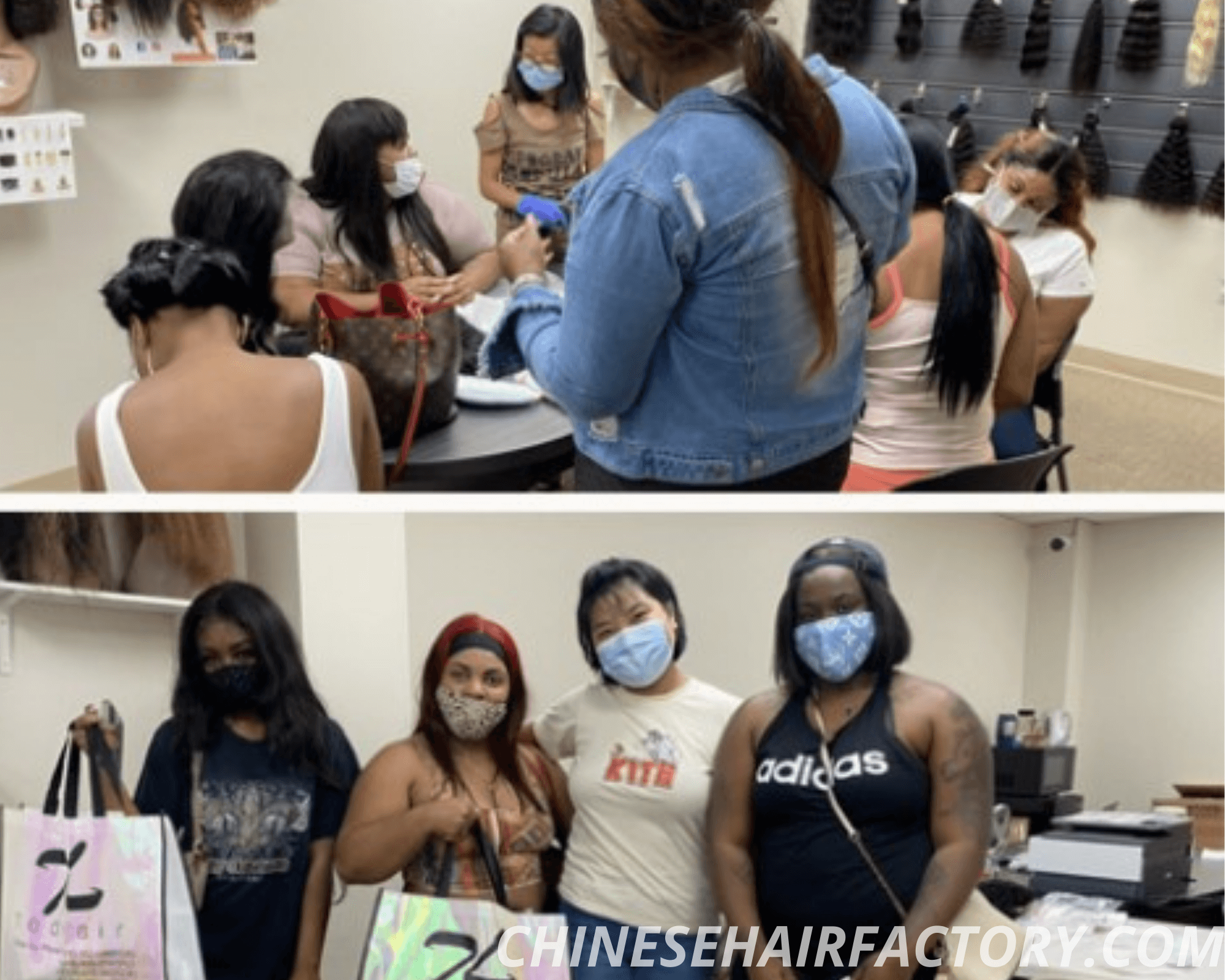 7. How to buy hair products from TED Hair factory
You're more likely to be convinced that China TED hair factory is your best hair supplier once you've checked out the company's trustworthiness. What you need to know about buying hair from TED is as follows :
-Step 1: contacting with TED Hair
You may reach TED Hair by submitting your message via social media to China TED hair factory: Facebook, their own website, or a phone number are some of the ways to contact them.
-Step 2:  Video calling/requests for product videos and photographs
Knowing how the hair will appear is crucial. Pay attention to specifics of the items in the images, photos, and videos that the firm gave you.
-Step 3: Asking inquiries.
You may have some questions to ask the supplier, feel free to pose questions for them. However, with in depth knowledge in the hair industry, TED hair staffs will definitely help you find the most suitable products for your business.
-Step 4: Negotiating the final fee and payment schedule
Ensure that all parties agree on the final price, whether it covers shipping fees, tariffs or taxes, and whether you purchase now and pay later or pay in advance, before you go forward with the transaction.
-Step 5: Finalizing the deal
Remember to keep everything on paper. You have the legal right to file a complaint with the firm if your final order has any issues.
-Step 6: Double-checking your finished output.
Deconstruct and double-check the product quality when you receive the final boxes of hair.