How to realize a good hair vendor? – The most crucial skill for beginners.
There are an increasing number of hair beginners, and the most pressing concern for them is How to realize a good hair vendor, since the market for hair extensions continues to rise. Many criminals have taken advantage of consumers' confidence to conduct fraud and steal their money because of the possibilities for making money in the company and rewards that the wig industry delivers. So, let's have a look at some of the warning signals and where to identify reputable hair dealers.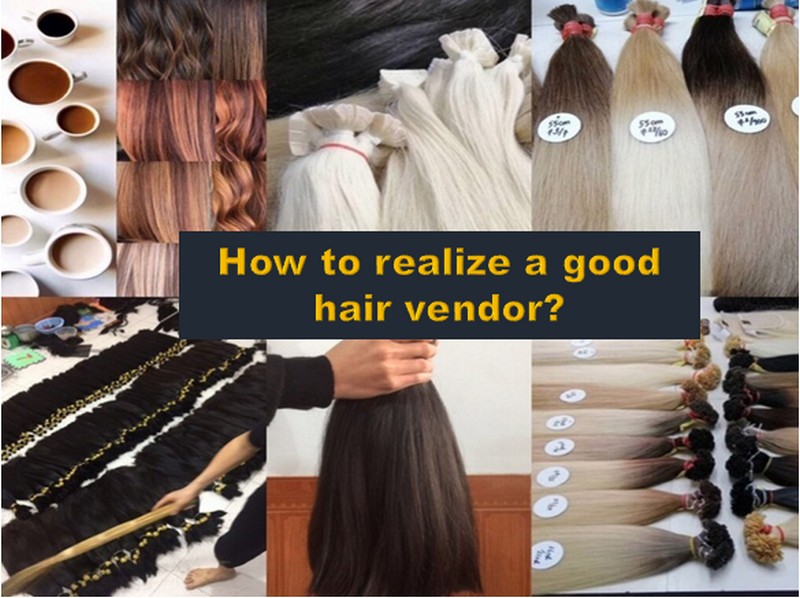 What should I do as a beginner in the hair market?
If you're thinking about starting a hair business, read everything in this area to make the best decision possible!
Know How to realize a good hair vendor
It means you need to know some signs of hair scammers to avoid or in other words how to avoid business hair scammer. Read the following information before obtaining hair extensions to discover everything you need to know about avoiding SCAM.
Maintain the privacy of your personal information: Before purchasing hair extensions, the first and most crucial guideline is to never give out personal or financial information in response to an unexpected request. Passwords, account numbers, and sensitive documents should all be stored safely.
Avoid paying money up front for shady reasons: Many con artists will convince you to swap money in exchange for a promise of greater money in the future. They may also inform you that you have won a prize and must pay taxes in order to get it. Avoid these risks at all costs. Users should double-check the legitimacy of these programs and solicitations before supplying any information.
Consult with someone you can trust: Tell someone if you're worried about something before buying hair. This might include family, friends, or professionals. It's possible that talking about it will help you recognize it's a ruse.
Know how to import hair from hair vendors.
Everything is more convenient in the digital era, thanks to technological advancements. Please follow these procedures if you're seeking for a reliable and committed hair extensions supplier:
Step 1: Look for hair extensions on a hair vendor's website. There are a variety of choices such as 16-inch straight hair extensions, 32 inch hair extensions, clip-in, tape-in, curly, wavy hair, etc.
Step 2: Once you've settled on the hair extensions you want, phone the hair vendor's hotline and explain your needs in terms of texture, length, color, weight, and other factors.
Step 3: Go over the invoice and double-check the order.
Step 4: Confirm the invoice for payment: pay in whole or make an even deposit.
Step 5: Make video calls or provide photographs to ensure the hair is in good condition before getting it.
Step 6: Confirm the hair extensions products' final delivery date and pay the remainder if a deposit is necessary.
Vietnamese hair market – one of the most reliable nominee in the hair market.
Although the Vietnamese hair market is still in its infancy when compared to the Chinese or Indian markets, it has grown dramatically in recent years and has become the preferred option of hair merchants worldwide.
Reasons to choose Vietnamese hair
If you still hesitate dealing Vietnamese hair with hair vendors in Vietnam because you doubt about the quality, this section will help you address your problems
Wonderful hair sources in Vietnam
Vietnam has recently emerged as the most well-known emerging country in the hair extension business. Despite the fact that Vietnam's hair business has been expanding for some time, the country has built a reputation for exporting hair to high-demand markets such as the US, the UK, Russia, Brazil, and Europe…
To begin, the hair of Vietnamese women is regarded for being naturally silky and healthy. Vietnamese hair comes from ladies who live in cold, mountainous areas with dull hair. Their hair is so sun-protected and does not split at the ends.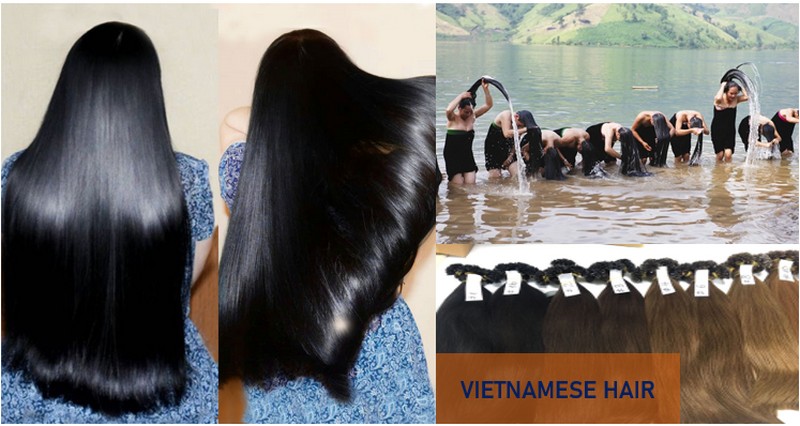 Women in the region also pay close attention to hair care; they never use harmful chemicals to wash their hair, preferring instead to use herbs like boket, lemongrass, and grapefruit oil, which they know are the best natural hair care products.
One of the most essential components of Vietnam's development was the availability of hair. Vietnamese hair is well-known for its durability and good quality. Its native color is black, making it easy to bleach and blend with a variety of colors to fulfill the needs of a variety of nations.
Excellent customer policies.
The company demonstrates sellers' nice practices, which is a crucial component in determining whether or not a hair vendor is trustworthy. Vietnamese hair dealers use lawful methods to obtain personal information from target persons and clients. The information is collected for legitimate purposes, such as tailoring the customer's experience, requesting feedback to improve the company's service, or double-checking the delivery address when things are ordered. According to hair vendors, your personal information will not be sold, exchanged, transferred, or given to other hair dealers. The registration forms on the websites capture basic information such as location, gender, and phone number, as well as contact information. The information on your accessing device and direct provision from the salesman are two further factors to consider.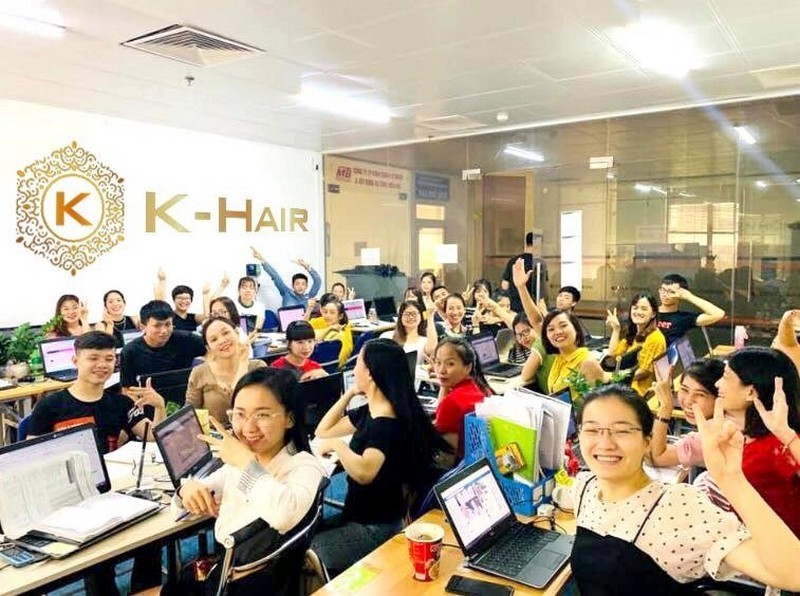 Customers may utilize the Whatsapp platform to check on the factory or the items they're interested in while communicating with Vietnamese hair merchants. If something goes wrong with your hair after you have it, you will be given an exchange and a new one. Another fantastic feature of the K-Hair customer service policy is that you may pay for your purchases using credit cards (Visa, MasterCard, American Express), Western Union, MoneyGram, or Bank Transfer from anywhere in the world as long as your monetary unit is Dollar.
K-Hair is recommended for your Vietnamese hair
The wide range of hair products offered by K-Hair has contributed to its long-term success. K Hair Review is a well-known Vietnamese hair firm with decades of expertise delivering hair extensions to European, African, and American customers, as well as local hair sellers. Hair salons in Europe typically import virgin and raw hair, which they bleach and color to suit their clients' preferences. K Hair Vietnam distributes tape in hair to retail consumers in the region who wish to thicken and extend the life of their natural hair. Because African women's natural hair is short and sparse, K Hair Vietnam produces weft hair or wigs for them. Clip-in hair, ponytails, and pixie curls are popular among customers in the United States.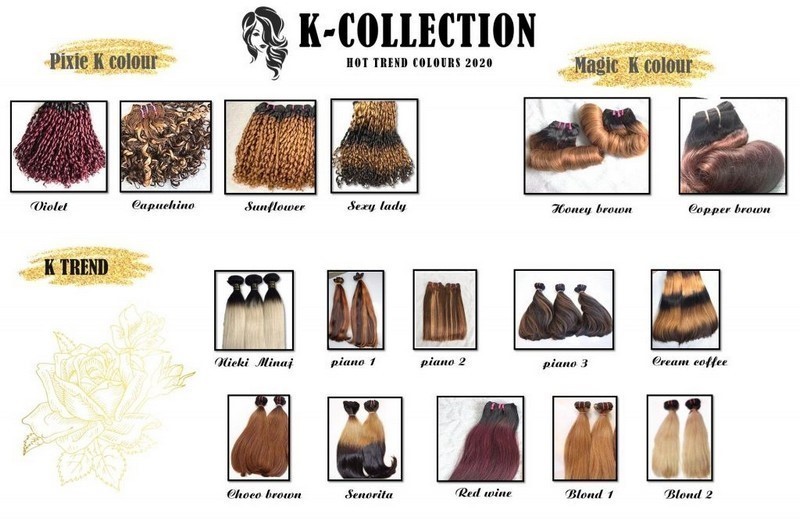 The prices of Vietnamese hair could be slightly higher than they are in China, however, when reading Difference between Vietnamese Hair and Chinese Hair, you can explain why.
After all, Vietnamese hair factories are good choices for you. They can guarantee the best hair extension quality, wholesale prices and customer services, etc. Don't forget to check top best factories to choose the best ones: https://k-hair.com/vietnamese-hair-factory-top-best-wholesale-hair-distributors/